My first jazz records were Now's the Time by Charlie Parker and The Sound of Surprise, one of the best Konitz' album of the 1990. Today I found his playing unfailingly joyous, melodic and soulful. I have been enjoying his music since I was 14 years old.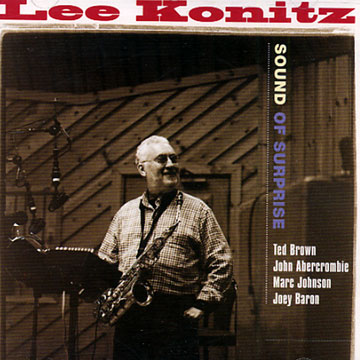 Over his rich life Lee Konitz has set an example for younger musicians to trust his intuition and follow his idiosyncratic artistic vision despite external pressure. He is one of the very few who have escaped the dominating influence of Charlie Parker and developed his own style. Despite coming from the bebop area, he always strived to maintain a distinct voice, which bear the influences of Tristano, Young and Armstrong among others. Konitz has played in a variety of musical settings from solo performance such as in Lone-Lee a fine recording made in 1974, to Big band configuration. At 84, his interest for spontaneous improvisation has not declined. He is still trying to contribute to good music and sounds like he is in total command of his alto. Konitz, hip, dreamy tone, surprising phrased are more than ever up to date. Listening to him you feel like an explorer embarking in a trip through virgin terrain.
In 2010, I wrote a Master's Thesis in French at Sorbonne University on him , entitled "Lee Konitz The Art of Improvisation", 140 pages. My goal was to point out the evolution of his playing from his collaboration with Tristano to his recent concert at the Birdland in 2009. I transcribed, analyzed and compared multiple versions of "All the Things You Are" which is one of his all time favorites Broadway Standard, taken from different period over the span of 70-years career. One of his most concerned has been with what comes out of the musical situation, what new ideas can be found and what the unexpected nature of the art will bring. I am fascinated with his ability to create fresh new melodies spontaneously. Moreover I am impressed with his strong rhythmic sense and his unique sense of swing. He is definitely one of my musical heroes along Lester Young, Charlie Parker, John Coltrane, Michael Brecker, Kenny Garrett, Tom Harrell and many more.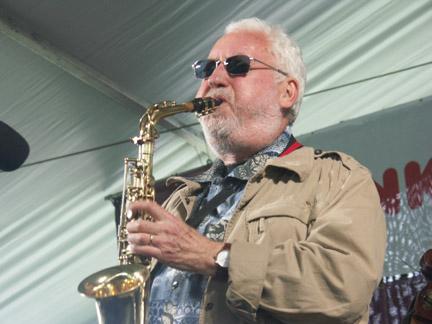 Then, I had the tremendous opportunity to study with Konitz during the fall 2009. Our lessons took place at his apartment in the Upper West Side.During that short period, I worked hard and hopefully grew consistently. It was an extremely rewarding experience. Those are precious moment when I felt learning both as a musician and as a person. To improve my knowledge of jazz being he asked me to learn what the great solo feels like and then try to rearrange it somehow. I remember spending hours practicing singing and playing "Koko" by Parker, Bud Powell' "Oblivion" or Young's masterpiece "She's Funny That Way". From that moment I have understood that the fastest and most efficient way to grow is to transcribe and study the example of the masters. He always talked straight with me and encouraged me to gain a wealth of vocabulary and setting ever-higher standards for myself. I am trying to be true to his level of dedication all the time.  He always talked straight with me and really inspired and gave me confidence in my playing. I feel fortunate to be given the privilege to play an unusual instrument that brings a smile to people wherever I am. As a miscellaneous instrument player, I have sometimes felt as an outsider playing an instrument that is not universally accepted. But he always considered me more as a musician than a harmonica player who he regarded as showmen. Konitz is humble, thoughtful, fun, creative and fun and arguably the best teacher I ever had. He is a musician- philosopher. Through him I got to understand and feel how to approach music most sincere way. Since then, stimulated by the greats Toots Thielemans, Stevie Wonder and Gregoire Maret I have strived to develop a new voice on the harmonica that is authentic and original.